Leave us a review on Facebook
Leave us a review on Google
Leave us a review on Doctible
---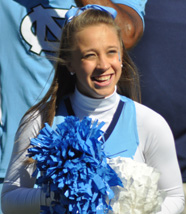 "I started seeing Dr. Cheek-Hill in the summer after my first year of college. My experience there was great from beginning to end. Dr. Cheek-Hill always took her time to make sure that my teeth looked perfect and everyone on the staff did the same. What I remember more than their patience and attention to my teeth though, was how kind everyone always was to me. Going to the orthodontist was far more fun than any other trip to the doctor because of the friendly greetings and exchanges I got to share with Dr. Cheek-Hill and her staff. I am very grateful to Dr. Cheek-Hill for all of her hard work and all of the love that she showed me during my time as her patient!" – Macon
---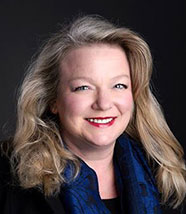 "When my oldest daughter was in the middle of her orthodontic treatment, I asked her very successful and highly respected orthodontist to take a look at my five-year-old daughter's mouth. Faith had a significant underbite so I knew that she was going to need orthodontic treatment and I was wondering at what point we should get started. That orthodontist took one look at Faith's mouth and said, 'I have no idea what to do with that, you need to take her to UNC.' We went over to UNC they told us that Faith would need both orthodontics and oral surgery but not to worry; her smile would eventually be perfect. They recommended Dr. Cheek-Hill to be her orthodontist.
"When I took Faith for her initial consult with Dr. Cheek-Hill, she did not flinch when she looked at Faith's mouth. She told us what the treatment path would look like, that she would work closely with the UNC oral surgeon, and she made Faith feel special but also normal. Faith is now post-surgery and out of braces and we couldn't be happier with the result. Dr. Cheek-Hill made the whole process as comfortable as possible—so much so that my middle daughter Maggie and I both decided to become patients, too. Now we are all happy with our smiles! Dr. Cheek-Hill is incredibly smart, experienced, knowledgeable, and her chair-side manner is amazing. She has been an incredible role model for my daughters. I feel blessed that that she is a part of our lives." – Janice
---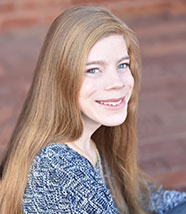 "I remember very little about when I first started my orthodontic treatment at eight years old, except that my mom made my neighbor come over every night to widen my expander because she was convinced that she would drop the key down my throat. However, I remember very vividly that Dr. Cheek-Hill was my favorite doctor even then because she was so nice and calm. I thought she was so cool that I wanted to be an orthodontist when I grew up just so that I could be like her. She was always sure of what she was doing and she seemed excited about it so I figured I should be excited too. I learned better than to blindly follow the excitement of Dr. Cheek-Hill and her staff when I got my braces for the first time, but that's beside the point. Through the nine years of treatment including an expander, two sets of braces, surgery, and more retainers than I can count, Dr. Cheek-Hill has given me the best care I could ask for and treated me as if I was her own daughter. I can't imagine having gone through this experience with anyone else and I am forever grateful to Dr. Cheek-Hill. Cheek-Hill Orthodontics will always hold a special place in my heart." – Faith
---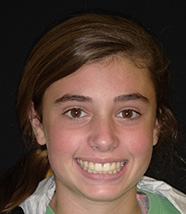 "Thank you Cheek-Hill Orthodontics for a great experience from start to finish. Our family could not be happier with your professional, friendly staff, positive office atmosphere and of course beautiful results!! We appreciate your dedication and expertise so much!" – The S Family
---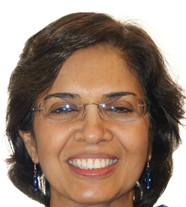 "I highly recommend Cheek-Hill Orthodontics. Dr. Cheek-Hill treated my son and me with outstanding results. Dr. Cheek-Hill is incredibly personable and a perfectionist. She is kind and truly cares about each of her patients. I have a bad gag reflex, and Dr. Cheek-Hill was very patient and took my impressions herself! All of the Staff is wonderful. They always welcome each patient with a smile and are very helpful. I had some issues with my dental insurance and Kathy, who handles billing, helped me achieve resolution. Thank you so much for the beautiful smiles you gave to my son and to me!" – Darshana
---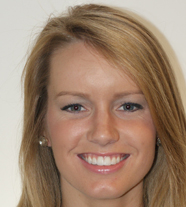 "My experience with Dr. Cheek and her team was exceptional! Coming from probably the most detail-oriented patient (me), Dr. Cheek-Hill surpassed my finest expectations. Dr. Cheek was honest, thorough and detailed to the last degree. I had decided to see Dr. Cheek for my second set of braces before my wedding day. We had limited time before my wedding day and coming from a family where my father is a dentist, I had to have my smile perfect. This was my second time in braces and I will be the first to say that Dr. Cheek reassured me with her words, actions, and patience that it would be a smooth process. She was so eager to help me and she listened to all my wants and needs. I would recommend Dr. Cheek-Hill to anybody. I can truly see her love and passion to serve others through orthodontics. Thank you Dr. Cheek-Hill!" – Hannah S.
---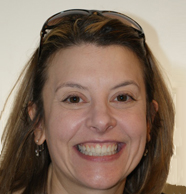 "I extend the highest recommendation for orthodontic care at Cheek-Hill Orthodontics. As an adult, I was apprehensive about getting braces for the first time. My bite had become unbearable so I followed a recommendation to see Dr. Cheek-Hill. After only 18 months in braces, not only is my bite no longer a problem but my teeth look AMAZING! I find myself admiring my new and improved smile in mirrors even after having the braces off for six months. Dr. Cheek-Hill and her wonderful team made my experience actually fun. They took excellent care of me and were accommodating with my orthodontic emergencies. I am a pediatrician in Raleigh and enjoy referring my patients to Cheek-Hill Orthodontics." – T Stewart, MD
---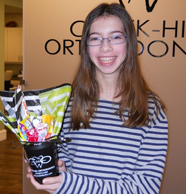 "I love my new smile. They were really friendly." – Kelly
---
"My daughter got her braces off this week, and if she were nine years old again, I would do it all over again with Dr. Cheek-Hill and her team. Her teeth look great, but I appreciate her early phase of orthodontic treatment just as much. When my husband got braces in middle school, the first order of business was to pull four permanent teeth. He had a small jaw space with lots of overcrowded teeth, causing him to have terrible headaches. Our daughter didn't have adequate room for all of her teeth either, but an early correction increased her jaw space and allowed room for all of her teeth. Thanks so much." – Carla M.